Dentist Serving Corona, CA
Cosmetic Dentistry
5-Star Rated Corona Area Cosmetic Dentist
Affordable cosmetic dentistry options for the entire family.
Cosmetic dentistry improves a person's aesthetic appearance with a beautiful smile, but it serves to provide so many other benefits. In fact, the functionality of many types of cosmetic dentistry serves to improve oral health and overall physical health. Visiting a cosmetic dentist like Dr. Ali Shmara at Smile Advantage can have promising results. Consider how it can improve your smile. Our dental office provides cosmetic dental procedures that will last a lifetime! We offer affordable services on many types of cosmetic dentistry like veneers, caps, onlays, inlays, dental bonding and dental bridges.
Teeth Whitening
Professional Teeth Whitening For People in the Corona Area
We offer many different tooth whitening options.
There are teeth whitening treatments that you can buy over-the-counter options. However, they will not work as well as the treatments that you can get from the store. You will need to contact us if you want to get a professional whitening treatment. You have the option of getting a take-home or in-office treatment.
Dental Implants
Implant Dentistry in Corona, CA
Endodontic care for people of all ages with missing teeth.
Dental implants are an excellent choice for patients seeking to replace a tooth lost through decay, gum disease or injury. The success rate of dental implants is very high while the natural appearance and function of implanted teeth greatly enhance patient self-esteem and confidence.
Sedation Dentistry
A Trusted Sedation Dentist in Corona
If you are anxious about going to the dentist then sedation dentistry may be a great option for you!
There isn't much to understand — all it involves is treating people with dental phobias and anxieties through sleep-inducing sedatives designed to help them relax. Oral sedation, nitrous oxide, intravenous sedation: The patient is one dose away from the best possible dental care, free of stress and pain, and potential problems are addressed in one visit versus over some years.
Family Dentistry
Quality Dental Care For The Entire Family
Affordable family dentistry in the Corona, CA area
A family dentist will accept patients of all ages, that means your three-year-old with baby teeth, all the way to grandma who you're surprised still has teeth. Family dentists are one-stop shopping for your family's oral care needs.
All About Corona, CA
We are proud to serve the city Corona. Corona is also known as "The Circle City" or the "Lemon Capital" named from the community of member that live there. It has a wide range of activities for families who travel or live there to attend to. This is one location in the world that can be visited any time of the year because of the incredible weather conditions. Corona has been a friendly place to visit for many years and will continue to be one of the top rated locations to travel or live in.
Since Corona is an area of sweet scents and stunning views, you can only expect that the weather is just as perfect. In fact, this is one of the main reasons it is highly sought after. With warmish winters and raving summers, the weather has a tendency to fit every occasion that you will want to do.
Visiting or moving to Corona California is a place of wonder and beauty. With the weather conditions that are consistent throughout the year, you and your family can be able to do anything you put your mind to. The community itself is in love with the area and they love to show new people around to see how perfect of a location it is. The area only gets about twelve inches of rain, therefore you will not have to rely on too many raincoats for your trip, but can rely on each of your plans to follow through with no delay. Therefore, look now to see what your trip can consist of and have faith that the weather conditions will permit your trip to be a success.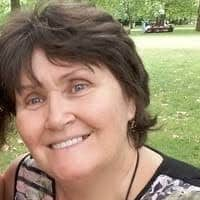 "Dr. Shmara & staff are SUPER!! I'm a BIG chicken, way scared by former dentists and Dr Shmara has really put me in a comfort zone. Yesterday I was in for the temp for a cap, and I wasn't scared one bit!"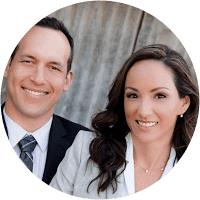 "Dr. Shmara is a true professional. I have a family member who is very afraid and distrustful of dentists – long history of poor quality treatment. Dr. Shmara was very direct in her treatment needs ."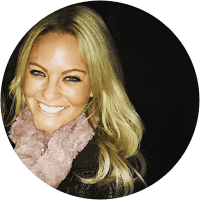 "Dr. Shmara is by far my favorite dentist that I have been to. He is honest and extremely nice! I don't mind making the drive to his office for my appointments. The office is clean and his staff is wonderful."
Dr. Shmara and staff are dedicated to providing you with a pleasant visit and results